Ancient Wisdom.
Modern Times.
Come!
Let us grow with Sanskrit's Ancient Wisdom which is still very useful in many aspects of Modern Times.

Great ideas, in simple Sanskrit via online classes, live sessions, recorded videos, recitation practices, printable PDFs and other supporting material - all in English with reference to original Sanskrit texts.

And while doing so, you can also learn Sanskrit in context, at your own pace, if you so desire.

How long to master the divine language? Years and years.
How long to benefit from its wisdom? Now.

Life is short.
Sanskrit is vast.
Grab the wisdom - benefit now.
Enroll in the courses!
Signup/register with Google/Facebook account by clicking the icon. Or use your own email/password. If you have already created account, login using the same method.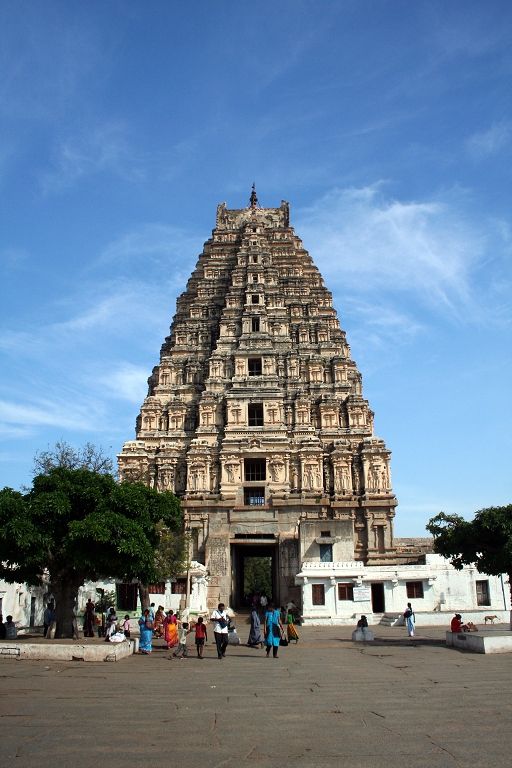 Ocean of Sanskrit works.
There is an interesting story in the preface of Panchantantra, a work from 4th century. There was a king who had teenager princes, and they were not very inclined to classroom activities. They were wasting their peak youth time and were not fit to be a future king. The worried king asked the pundits of the court on how to make them worthy of being a future king? While some suggested 12 years of grammar followed by few years of logic, governance, literature, arts and the like, one minister said:


"The world of learning is endless; short is the life and many are the obstacles. Hence one should take the essence and discard the fluff."
The classic work of
Panchatantra
then goes about giving wisdom about politics, governance, administration, people management and the likes of practical wisdom via stories involving animal characters, while teaching the language as well.
Perhaps, the first example of edutainment, and home schooling!
How to swim the Sanskrit ocean?
Many people are excited to learn Sanskrit to study the Vedas directly on their own. However, that is like going for a post-doctoral degree without attending school and college, or wishing to climb Mt Everest without even doing a half-marathon!

It is better to adopt a practical and doable approach. There are a lot of other works with practical wisdom to benefit in all aspects of modern life.

Start small, start specific, start practical. Something with immediate results. Something that can be managed within your busy life of work, family and other responsibilities.

Sanskrit literature is a vast, vast ocean. And life is short. Unless one is doing full-time Sanskrit studies academics, it is recommended to focus on smaller steps and building upon it.

Ancient Wisdom.
Modern Times.
We can't go back in the past, but we can surely benefit from the wisdom of our ancestors.
Practical Approach
Meant for non-academics, conducted mainly in English, the focus is on the wisdom from the original sources, and Sanskrit is an added benefit.
Simple Sanskrit.
Great Ideas.
Without scaring with complex Sanskrit constructs, it is possible to still benefit from great ideas!
Simple.
Not Diluted.
There is a difference between simplifying and diluting. One breaks it down in easier chunks, the other simply breaks.
No mystery.
Just Awe.
It is mystery only while you don't understand it. It is awe specially after you understand it.
Learn the script.
A must to learn any language! Reduce errors in transliteration and speaking.
Go at your pace.
There are live sessions that you can join if convenient for your time zone, else watch the video recording at your own pace.
For all ages.
With age, we prefer wisdom, to solve the issues of life. Working adults with life responsibilities and younger audience will find these equally useful.
What kind of works?
From general life wisdom, to specific works on leadership, management, devotion, spirituality, parenting, relationships and married life.
Shashi Joshi
Author, Instructor, Mentor.
न च विद्या समो बन्धु - No friend like knowledge.
M.S., Computer Science, University of Minnesota, USA
B.Tech., Computer Science, IIT Kharagpur, India
Three decades of industry experience as technical domain expert.
PracticalSanskrit.com blog (over 4 million views)
Facebook page (over 35,000 likes)
Author - Attitude Shift - Sanskrit Maxims for Contemporary Life and Leadership
Author - Hindu Prayer Book (compilation)
Sanskrit workbooks
Audio CD - Hitopadesha Part 1 - story and shlokas
Editor - Tarang, Cultural Magazine, USA (former)
Online courses.
Namaste.
My passion and exposure to Sanskrit started from my school days. I use my analytical and teaching skills to present Sanskrit in a way that is easy to understand, interesting to absorb, and enlightening for living a better life in big and small ways.


I started PracticalSanskrit blog (over 4 million views) and Facebook page (over 35,000 followers) to share whatever I learned from Sanskrit works and how it helped me in life. Always bringing the relevance of it for modern times, because knowledge that can't be used is a burden we carry. This learning site is my latest attempt to share not just via text, but video and audio, providing a better learning opportunity.


Most of our problems are caused by our way of thinking which reflects in our way of studying, working, relationship, parenting, managing, leadership, behavior, motivation and inspiration.


Sanskrit works have almost every aspects of human thought and mind covered in its vast literature. Hence my mission - "Ancient Wisdom. Modern Times." - Find help for today's problems with the wisdom of the ages!

I welcome you and wish you a fruitful and joyful journey of learning here.

~ Shashi
NEW COURSES WITH LIVE SESSIONS
For INR price and payment, please look for the link in the course description by clicking on a course card below.
\Learnworlds\Codeneurons\Pages\ZoneRenderers\CourseCards
PREVIOUS COURSES
For INR price and payment, please look for the link in the course description by clicking on a course card below.
\Learnworlds\Codeneurons\Pages\ZoneRenderers\CourseCards
Five traits of a good student.
Created with