Ancient Wisdom. Modern Times.
Many of our (modern) problems are a result of our own thinking, or lack of it. There are many Sanskrit works that contain absolute gems of thoughts that can (re)set our perspective correctly.
They can be our guiding light for
dharma
,
artha
,
kāma
,
mokṣha
, all through our attitude and thought process. Such wisdom lies in many areas, spiritual to practical; for work, relationship, home, peace, and happiness!
Simple Sanskrit. Great Ideas.
The full study of Sanskrit works is immense and not needed for most of us. And one doesn't need to be scared about facing the complex constructs in Sanskrit. There are many works of great wisdom, expressed in simple enough Sanskrit that one can feel the blessing of original Sanskrit utterances and learn the language as well.
Simple. Not diluted.
There are many who simplify the ancient wisdom to the point of diluting it to suit the modern reader. That is disservice to both!
The intent should be to raise the level of the reader instead of lowering the level of the wisdom. Practical Sanskrit is careful not to dilute things, but only simplify, and make relatable for today's times.
Without the mystery, but with all the awe.
Grow with wisdom, Learn the language.
Learning the language does take time, any language. But why should we wait to benefit from its wisdom?

Why not learn Sanskrit while growing with its wisdom? Why not learn in context? You get instant returns on your efforts. And you can learn the language at your pace, slow or fast.
Devanagari Script.
It is essential to learn the script of the language, usually right upfront, or as soon as possible. Only for Sanskrit it is such that people keep studying and teaching it without even knowing its script. Knowing the script opens up lot many resources written in Sanskrit by ancient writers as well. And it results in less errors in understanding of the words. Enjoy the course on reading and writing the Devanagari Script.
Go at your own pace.
When you have other responsibilities in life as well, it may not be possible to stick to a classroom schedule. Online courses offer you the flexibility to pursue at your own time and passion. Of course, the returns are only proportional to your own efforts. This also applies to students and young folks.

There are live sessions as well.
Who should join?
Everyone!
Are you one of those who seek wisdom? Usually that happens after you have seen some life, had some problem, felt the need of a guiding light whether in life or at work or in parenting or in relationship.
Then, there are those who seek knowledge, since they have not yet tasted wisdom.
This site caters to both. Though it does have a bias towards wisdom. Anyone over 14 years should be able to benefit from the courses. There will be specific courses for younger audience as well.
What kind of works?
Since it is the same 'I' in various roles in life and work, there are courses for generic wisdom in life, which helps in all aspects of life.


Courses for specific purposes and target like - leadership, management, parenting, relationship. Also for children and youth to be aware of practical wisdom and heritage, and be able to understand, imbibe, protect and propagate it.


And, all important but often ignored Niti vidya is also covered.
And more...
Suggest Topics:
If you have any suggestions regarding any topics you would like to be covered, please send your comments.
Personal Mentorship:
If you feel that you need some guidance based on ancient Sanskrit wisdom for yourself personally via video sessions, please send an email to
Shashi@PracticalSanskrit.com
.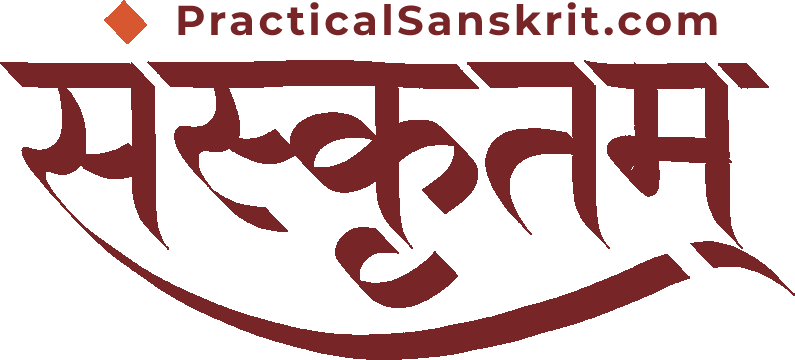 Shashi Joshi
Author, Instructor, Mentor.
न च विद्या समो बन्धु - No friend like knowledge.
M.S., Computer Science, University of Minnesota, USA
B.Tech., Computer Science, IIT Kharagpur, India
Three decades of industry experience as technical domain expert.
PracticalSanskrit.com blog (over 4 million views)
Facebook page (over 34000 likes)
Author - Attitude Shift - Sanskrit Maxims for Contemporary Life and Leadership
Author - Hindu Prayer Book (compilation)
Sanskrit workbooks
Audio CD - Hitopadesha Part 1 - story and shlokas
Editor - Tarang, Cultural Magazine, USA (former)
Online courses.
Namaste.
My passion and exposure to Sanskrit started from my school days. I use my analytical and teaching skills to present Sanskrit in a way that is easy to understand, interesting to absorb, and enlightening for living a better life in big and small ways.


I started PracticalSanskrit blog (over 4 million views) and Facebook page (over 34000 followers) to share whatever I learned from Sanskrit works and how it helped me in life. Always bringing the relevance of it for modern times, because knowledge that can't be used is a burden we carry. This learning site is my latest attempt to share not just via text, but video and audio, providing a better learning opportunity.


Most of our problems are caused by our way of thinking which reflects in our way of studying, working, relationship, parenting, managing, leadership, behavior, motivation and inspiration.


Sanskrit works have almost every aspects of human thought and mind covered in its vast literature. Hence my mission - "Ancient Wisdom. Modern Times." - Find help for today's problems with the wisdom of the ages!

I welcome you and wish you a fruitful and joyful journey of learning here.

~ Shashi
Created with